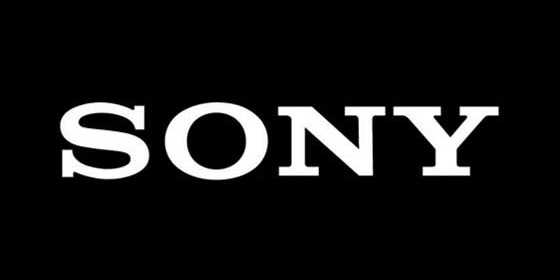 Sony.ie Vouchers June 2020
All Sony.ie discount offers

Currently there are no Sony.ie vouchers.
Subscribe to our newsletter to get the latest Sony.ie vouchers via e-mail.
Never miss again a Sony.ie voucher or sale offer!
Subscribe to our free newsletter.
VOUCHERS FOR SIMILAR STORES
About
Sony.ie
Sony is a leading global manufacturer of audio, video, communications and information technology products. From consumer and professional electronics to media and entertainment, Sony works right at the very heart of global popular culture. With a diverse and extensive product range, Sony aim to amaze and inspire through technological innovation and originality. Shopping at Sony is safe, quick and easy - Sony.ie offer online shopping 24 hours a day.
Sony Store Outlet
The Sony Store Outlet offers the best deals all year round. There are some fantastic savings on end of line / clearance products for consumers to pick from - at amazing prices!
Sony Education Store
As a registered student or teacher, you are entitled to special discounted savings on the latest and greatest technology from Sony. Sony products are designed to allow you to work more efficiently and play longer.
Address
Sony Europe Limited
The Heights, 
Brooklands, 
Weybridge, 
Surrey, 
KT13 0XW, 
United Kingdom
Hotline
01 407 3341 (Monday to Friday: 09:00 - 19:00)
LATEST EXPIRED VOUCHERS
expired 5% OFF Sony.ie
on selected products

Valid until: 31.01.2015
5% discount off selected product

Not valid on:
"TV - X85 Series, X9 Series, X95 Series, S9 Series
Digital Imaging Products - DSCRX1, DSCRX1R, ILCE7M2, ILCEM2K, ILCE7RB, ILCE7SB, NEXVG900EB, SLTA99V, SELP28135G, SEL1635Z, SAL70300G2
Home Cinema Products - HA-PS1, HA-PZ1, UDA-1, HT-GT1, SANA9ES, SS-NA2ES, SS-NA5ES, SS-NA8ES
Audio - NWZ-ZX1, SS-AR1, SS-HA1, SS-HA3, , SRS-X9
ALL Outlet Products
ALL PlayStation products"

expired 5% OFF Sony.ie
on selected Sony Products

Valid until: 30.11.2014
TV of W85 Series, W95 Series, X85 Series, X9 Series, W8 Series, S9 Series

Home Cinema Products HA-PS1, HA-PZ1, SA-NA9ES, SRS-X9, UDA-1, STRDA2800ES, STRDA5800ES, TA-A1ES, HTGT1
Audio NWZ-ZX1

Digital Imaging Products DSC-RX1 Series, DSC-RX1R, DSC-RX10, DSC-RX100M2, DSC-RX100M3, DSC-QX10, DSC-QX30, FDR-AX1, HDR-AS20, HDR-AZ1, SLT-A99V, SLT-A58, ILCA-5100 Series, ILCA-6000 Series, ILCA-77M2, ILCA-77M2Q, ILCE-7, ILCE-7R, ILCE-7S, ILCE-7K, ILCE-QX1, NEX-VG900, SELP28135G, SEL1635Z

Tablet SGP611GB, SGP612GB, SGP621GB

ALL Outlet Products
ALL PlayStation products